The importance of protective packaging in the field of e-commerce
The rapid and massive expansion of e-commerce presents new challenges for shipping and packaging. In the past, online shopping was one way of shopping, but after the outbreak of the epidemic, it became the only option, and it is more likely to become a consumption habit that is unlikely to subside. On this basis, with number increase of products transported means that the packaging and transportation are farther, wider and longer.
Joe Cook, vice president of packaging solutions for luxury fashion brands at Delta Global, explains how this has created a new essential requirement for brands and retailers looking to maximize e-commerce opportunities: strong and protective packaging.
Closed streets, travel restrictions and several lockdowns. When one of these occurs alone, consumers are shopping e-commerce in record numbers, and when all three occur simultaneously, it creates uncertainty for the retail industry for a considerable period of time and may bring permanent consumer shift.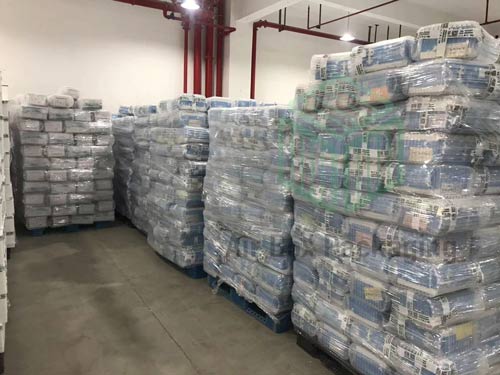 According to Shopify's global survey of 11 markets, 84% of consumers have been shopping online in 2020. That's a huge revelation given how retail has been over the past year. What is interesting, however, is the breakdown of that percentage. Those of us who follow e-commerce forecasts are familiar with information about the reluctance of older shoppers to go online. This is the gateway to Gen Z and millennials, whose lives are always online. The past year has proven otherwise, with 50-somethings quickly and fully embracing the new e-commerce reality.
We are now in an environment where all demographics are accustomed to e-commerce shopping. When consumer demand for speed and convenience is greater than ever, the reliance on online shopping seems unlikely to reverse, with 70% of shoppers making speed and ease their top priority.
Packing Tour
As the number of products shipped increases and more and more packaging is transported through cross-border logistics networks, the number of touchpoints increases and the risk of damage to the product and packaging increases significantly. On average, e-commerce packaging is processed 20 times more often than store-bought items. Traditional retail does not have such risks. In this framework, consumer products will travel from manufacturer to warehouse, then to retailer, and finally to the consumer, but the e-commerce process can add an unlimited number of stops in the buyer's journey.
After the warehouse, a logistics process is added, and then the product is sent to the local sorting center for storage and picking. The courier company can then handle the "last mile" of the product in various ways, passing the product and packaging to one delivery person and the location to the next. As the process grows, the uncertainty we face grows.
A recent survey by DHL showed that around 50% of e-commerce customers are unlikely to buy from a retailer again if the packaging arrives at the consumer damaged. Brands without robust protective packaging solutions are jeopardizing the opportunities e-commerce offers them.
Sustainability and WOW Factors
If you randomly choose a retail report to study, there is a good chance you will have a sustainability issue. Consumers demand, expect, and even pay more for sustainable products, especially packaging. At Delta Global, all packaging is produced to the highest sustainability standards.
There are two reasons for this. First, Delta Global's ethical responsibility as a packaging producer is at the heart of its business model; second, global markets, consumers and government legislation are firmly moving in the direction of sustainability, and avoiding sustainability is akin to avoiding Commercial Mistakes in Protective Packaging. Therefore, any protective packaging solution needs to incorporate sustainability.
In addition, if e-commerce companies want to meet consumer expectations, they must also carefully consider the factor of providing "WOW" in packaging design. The rise of unboxing videos and the organic marketing opportunities they offer cannot be ignored. If an e-commerce platform didn't create the packaging with the unboxing experience in mind, its competitors likely did. An unforgettable unboxing experience can convert e-commerce buyers into e-commerce customers.
The Challenges of Protective Packaging
The answer for e-commerce retailers and brands is to turn to packaging specialists who can create sustainable protective packaging such as air packaging bag , air column bag ,air bubble bag , kraft honeycomb wrap that combines the brand story and out-of-the-box experience to retain customers. To delay doing so is to lose those customers to competitors with better packaging. In an uncertain retail environment, this may be more costly than missing out on e-commerce growth, and the price may be the sustainability of the business itself.