Hangzhou AirBox Showcases Innovative Packaging Solutions at Sino-Pack 2023 Exhibition
Hangzhou AirBox Packaging Co.,Ltd, a leading provider of protective packaging solutions, is committed to offering innovative, sustainable, and functional packaging options to meet the needs of its customers. At the Sino-Pack 2023 exhibition held in Guangzhou from March 2 to March 4, 2023, the company showcased its latest cushioning air column bag innovation technology.
During the exhibition, our company was invited to participate in the South China Green Packaging Innovation Application Forum as an innovative company, where we exchanged packaging technology innovation and development with professionals from different industries. At the forum, we showcased the new generation of inflatable packaging materials and shared some application cases, which received a lot of attention and praise from the audience.
Our booth was also one of the most popular at the packaging exhibition, where we showcased various unique protective packaging solutions aimed at meeting the needs of different industries. Among them, sustainable packaging options were one of the focuses of our exhibition. With the increasing awareness of the environment among consumers, our company is committed to providing environmentally friendly protective packaging solutions that meet customer needs while minimizing the impact on the environment.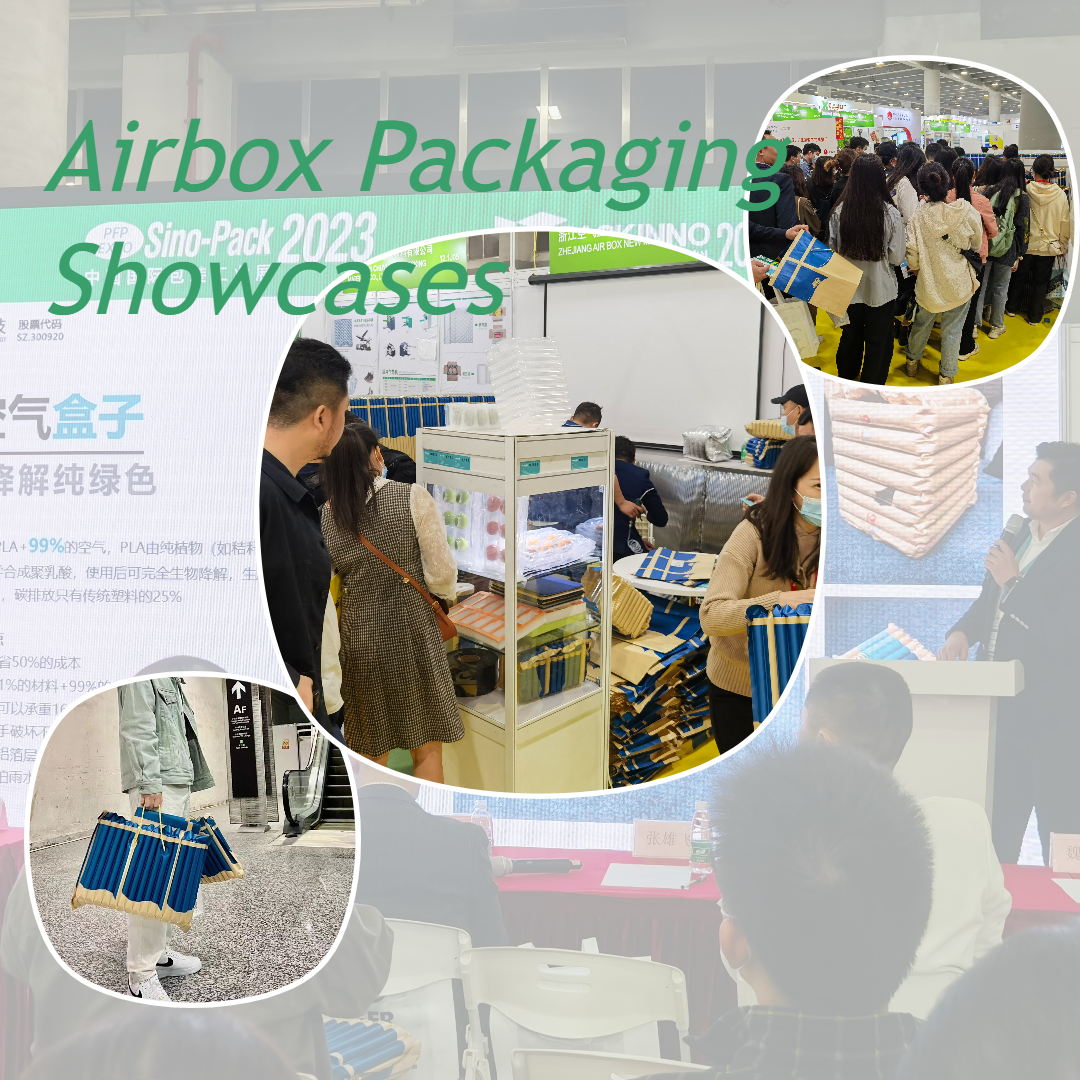 The exhibition attracted the participation of thousands of industry professionals, and our participation in the exhibition brought us new business opportunities and increased the company's visibility.